A crush at an Indonesian football event has killed at least 125 people, making it one of the world's worst stadium disasters.

Hundreds were also injured in the aftermath of Arema FC's loss to fierce rivals at an overcrowded stadium in Malang, East Java, late on Saturday.
The crush occurred after police used tear gas on fans who had invaded the pitch.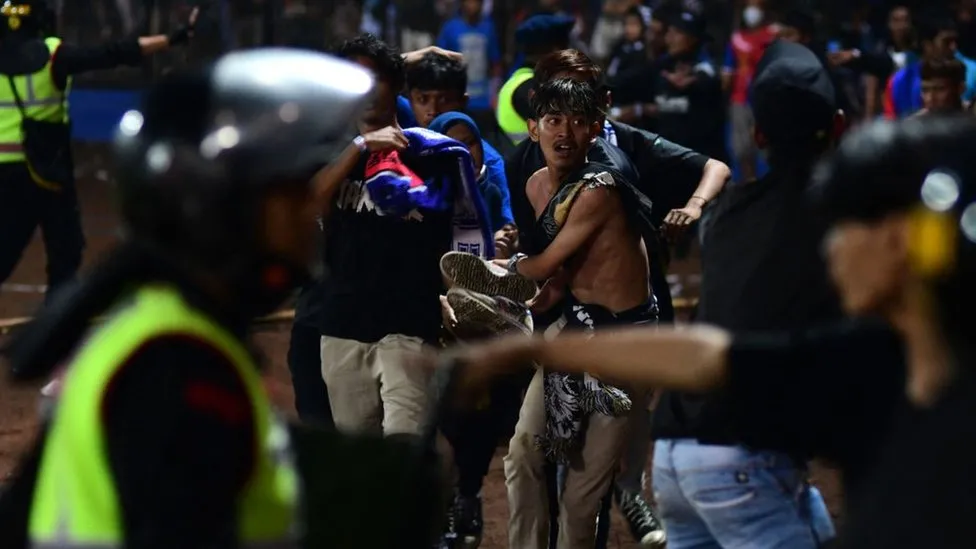 As panic escalated, many rushed to the Kanjuruhan stadium exits, where many died from suffocation.
According to Fifa, the world's governing football body, no "crowd control gas" should be brought or used by stewards or police officers during matches.
Officers used tear gas to remove enraged supporters of the losing home team who had invaded the ground after the final whistle in Malang, East Java, on Saturday night, according to the region's police commander Nico Afinta.
"It had devolved into anarchy. They began fighting officers and causing damage to vehicles "Nico explained that the crush happened when supporters fled towards an exit gate.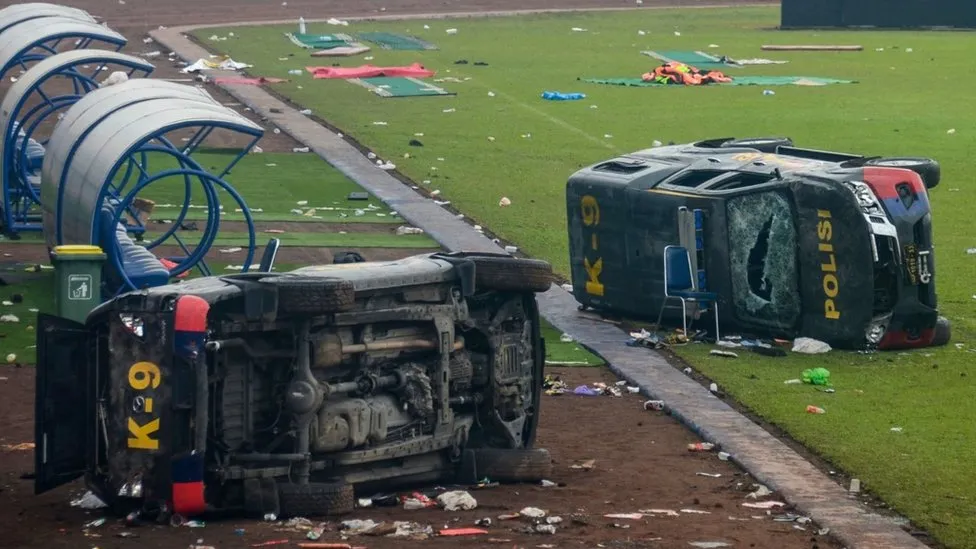 FIFA's safety regulations state that no guns or "crowd control gas" should be carried or utilised by stewards or police officers.
East Java police did not answer to an inquiry about whether they were aware of the restrictions prohibiting the use of gas at stadiums.
One of history's deadliest stadium disasters
The Kanjuruhan Stadium in East Java is usually utilised for soccer events, with a full capacity of 38,000 spectators.
According to ministry authorities, 42,000 tickets were distributed for Saturday's event.
"We anticipated the (huge) crowds and advised holding the game in the afternoon instead, but it went on in the evening," Indonesian Chief Security Minister Mahfud MD stated in a message uploaded on his official social media accounts.
He went on to say that the stadium had been "packed to capacity."
"Our recommendations were rejected. I'd also like to underline that the fans on the pitch belonged to Arema FC."
There have been previous incidents of violence at matches in Indonesia.
A burning chair remained left inside the stadium at night, while slippers and shoes were thrown carelessly. In the course of the clean-up, a damaged police car was also dragged outside.
"My family and I didn't imagine it would turn out like this," their relative Endah Wahyuni said at the funeral of two brothers, ages 14 and 15, who had been watching a soccer match for the first time in Malang.
News USA Today has a skilled online editor and content writer, boasting six years of experience in Media and Broadcasting. News, Finance, Sports, Travel, and Entertainment.